Introduction
Starting a side business while holding down a full-time job may seem overwhelming, but it doesn't have to be. With the growth of the gig economy and side hustle culture, it's now easier than ever to balance a full-time job with a profitable side business. Launching a side hustle can provide extra income, offer flexibility, and the possibility to validate your business idea before you quit your job.
There are many great side business ideas with job like online tutoring, freelance writing, ecommerce stores, blogging, social media consulting etc. that you can start to earn some extra money on the side. Many of these side hustles can be executed online in your spare time, so with the right planning and time management, you'll be able to grow your profitable side business while keeping your day job. Your side hustle can empower you with additional income and offer a pathway to eventually quit your job to focus on your business full-time when the time is right.
This comprehensive guide covers various side business ideas you can start while working a full-time job. With tips on launching and balancing your side hustle along with your regular 9-5 employment, this guide will help you gain financial and personal freedom through entrepreneurship.
What is a Side Business?
A side business, also known as a side hustle, is an additional business venture that someone starts while still working a regular 9-to-5 job. It serves as a secondary stream of income alongside your primary salary.
The core benefit of a side business is that it provides financial diversity. The extra monthly earnings from your entrepreneurial endeavour can help cover expenses, pay off debts, save more or simply allow you to splurge on wants.
Just as importantly, a side hustle enables you to expand your skills, pursue a passion project and establish a career backup plan. It offers the satisfaction and excitement of business ownership without the risk of immediately quitting your job.
Can a Side Business Really Help You Earn Money?
Even so, building a successful side hustle isn't easy. It takes time, effort, and a lot of energy to commit yourself to more than one job and to do both well. For people who are already drained by the nine-to-five, but seeking more financial security, how can we determine if starting a side hustle is worth it, let alone what kind of side hustle to start?
To answer these questions, there are five things you need to consider before investing time and effort in your small side business idea. 
Clarify Your Motivation: Before beginning a side hustle, define your goals. Are you looking to increase income, achieve short-term objectives, or build a full-time business? Understanding your "why" will guide your choices and keep you motivated.
Leverage Your Skills and Interests: It's best to offer products or services in areas you are knowledgeable and passionate about. Consider what you're willing to invest time and energy in, both professionally and personally.
Research and Message Development: Ensure your side hustle addresses a need, serves a community, or solves a problem. Identify your target audience, their communication channels, and messaging preferences. Research is crucial for success.
Start Small: You don't need significant upfront investment. Begin with what you have and gradually invest as your side hustle grows. Social media can be a cost-effective way to test and market your offerings.
Patience and Adaptation: Your first side hustle may not be the ultimate success. Be patient and willing to pivot if necessary. Each experience provides valuable lessons. If considering a full-time transition, set clear financial goals and be prepared for the shift.
Ultimately, a side hustle can be a stepping stone to financial independence or simply a supplementary income source, depending on your goals and aspirations.
Here are 26 innovative ideas for business startups that you can consider for your side hustle.
This blog will also help you uncover several successful small business ideas that are specifically suitable for working professionals to earn some extra income. 
Small Home-Based Business Ideas to Start as a Side Hustle
1. Become an Online Instructor and Sell Online Courses
This is a great side business idea for working professionals to earn passive income while retaining their full-time job.
You can create online courses teaching your skills, expertise and unique experiences in subjects you are passionate about. Leverage platforms like Udemy, Skillshare, Podia or Teachable which allow you to easily create and host your video courses. You can produce small course modules in your spare time over weekends or holidays initially.
Once you have enough material, you can launch your online course and enroll students for a fee. The course can then generate passive income while you focus on your day job. You can continue creating new courses and build your personal online teaching brand as a side business idea with a job.
This aligns well if you have prior teaching experience or specialized skills like programming, design, academics, fitness, arts etc. The low investment and passive earning potential make this a lucrative side hustle opportunity for full-time employees aspiring for additional income through online entrepreneurship.
2. Start a Blog or YouTube Channel
Blogging and vlogging have become popular small business ideas that allow you to turn your passion into profits. You can start a blog or YouTube channel focused on a niche you love like food, travel, photography, technology etc.
Once you begin building an audience and traffic, there are several ways to monetize your content creation efforts. For blogs, you can join affiliate programs, display ads, sell digital products, offer consulting services etc. On YouTube, you can make money through AdSense revenue sharing, channel sponsorships, merchandise and more.
The flexible nature of blogging and vlogging makes it a great way to earn side income. You can create content during weekends, holidays or workday evenings. Over time, as your following and earnings increase, you may even turn your side hustle blog or YouTube channel into a full-time business.
This side business is a great idea if you have a flair for writing, video production and creative content creation. The low initial investment makes it suited for working professionals to start small and eventually earn full-time income through their blogging or vlogging passion project.
3. Provide Freelance Services in Your Area of Expertise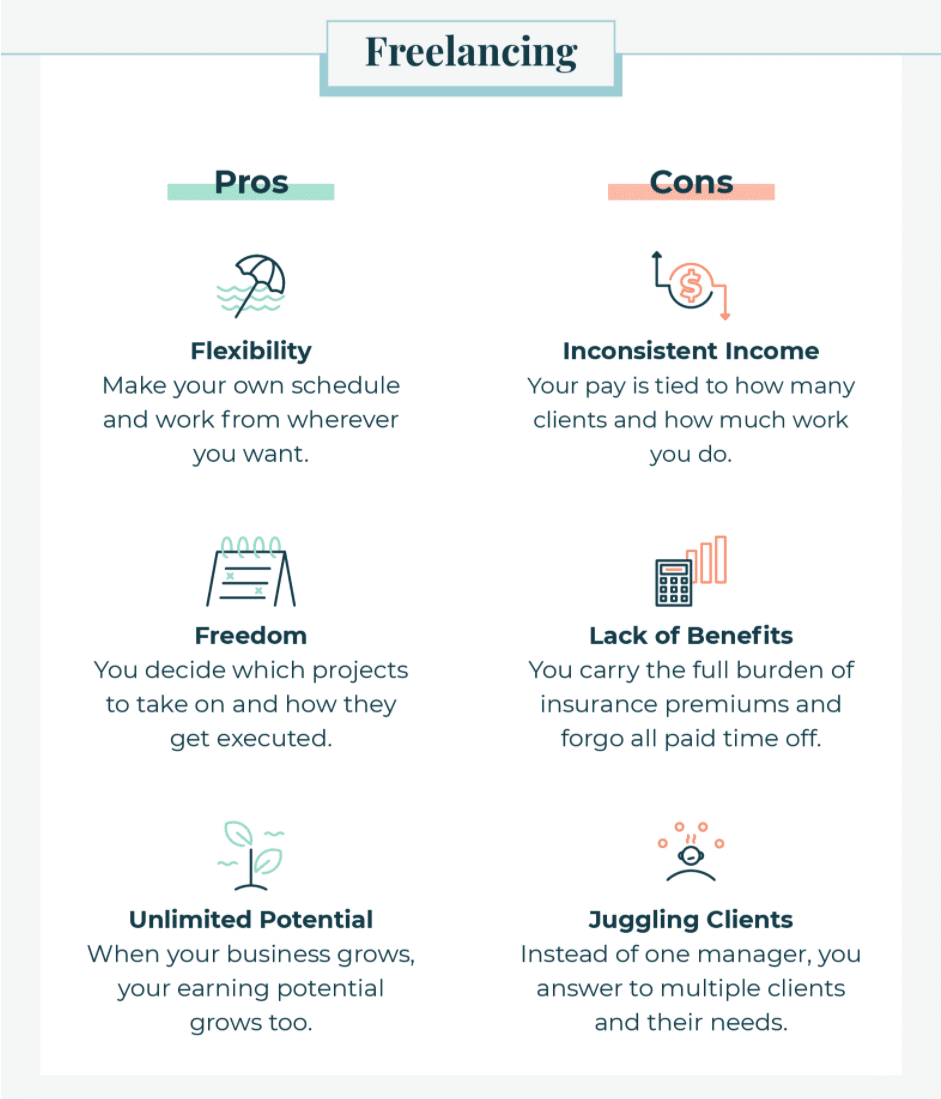 One of the best ways to generate extra income with a flexible schedule is by offering your skills as a freelancer. Take inventory of your expertise – this could be anything from writing, programming, consulting, design, virtual assistance etc.
With the rise of the gig economy, you can easily find freelance work opportunities by registering on platforms like Upwork, Fiverr, Freelancer.com. Create a compelling profile highlighting your skills, experience and portfolio. Bid on projects that match your capabilities and get paid for completing freelance gigs.
The beauty of freelancing is you can dictate your own hours and take on projects that fit your availability and interests. It aligns perfectly as a profitable side business for those working a regular 9-5 job. Simply dedicate time on evenings or weekends to work on freelance projects and get paid for your services.
This is a great way to start small by offering services like freelance writing, graphic design, web development, consulting etc. You can start taking on bigger contracts once you build your profile and eventually even turn the side hustle into a full-time freelancing career. So leverage your existing skills and start freelancing to earn that extra income!
Also learn the highly in-demand skills of selling high-tickets products and services to gain maximum revenue from your side hustle
4. Get Paid for Taking Surveys and Product Testing
With people spending more time online, companies are leveraging survey panels and testing platforms to get consumer feedback. This presents a great opportunity to earn some extra money in your free time by sharing your opinion on products, services, ads and more.
You can join online survey panels like SurveySavvy, Swagbucks, InboxDollars and get paid for taking surveys, answering polls or evaluating ad concepts. The flexible nature of these tasks allows you to do them whenever you have some spare time outside of your full time job.
Additionally, you can sign up on websites like UserTesting, TryMyUI and Userlytics that compensate people for testing and reviewing new apps, websites and software. The tests typically take 10-30 minutes where you complete tasks or give your feedback. The more tests you take, the more you can earn.
So if you are looking for a business that will help you earn some extra income, get paid to share your opinion through survey panels and testing platforms. With many legit sites and a low time commitment, this is an ideal side hustle to pursue along with your regular employment. The income may seem small at first but can add up over time when done regularly during your free hours.
5. Resell Products Online via Dropshipping or Thrift Stores
One way to start an online side business with minimal upfront investment is to resell products through dropshipping.
You can find profitable products in demand, list them on your own Shopify store, eBay or Etsy shops. For inventory, source products from garage sales, thrift stores, clearance aisles and refurbish or upcycle them. This allows you to give pre owned items a new lease of life.
Alternatively, leverage the dropshipping model where you list products in your store without holding any inventory. The supplier ships products directly to customers whenever you receive an order. This allows starting an ecommerce side business with low investment.
Reselling eliminates the need to manufacture or source your own inventory. With some smart sourcing and research to identify profitable products, reselling through online stores can be done part-time along with a full-time job. It offers a great way to tap into the growing ecommerce market as a side hustle and build a business from the comfort of your own home.
6. Start an Ecommerce Store with Print-on-Demand Products
If you have creative skills, starting an online store selling print-on-demand products can be a great low-investment side business idea.
With print-on-demand, you can design your own t-shirts, mugs, bags, stationery and more using platforms like Printful, Printify, Gelato etc. These platforms then print and ship the products directly to customers when you receive an order.
This eliminates the need for you to stock any inventory. You simply add your designs to products and list them on your Shopify store, Etsy shop, eBay store etc. Whenever an order comes in, the print-on-demand supplier handles printing and shipping.
Print-on-demand dropshipping makes it easy to start an ecommerce business on the side with very little upfront monetary investment. In minimal time, you can get your side business up and running and you can add more custom designed products as your online store grows. With some graphic design skills and smart digital marketing, this can turn into a successful side hustle.
7. Start a Clothing Line
Launching your own clothing line allows you to blend creativity and business in an incredibly fulfilling way. And with some strategic planning, you can get it off the ground while still working your 9-to-5.
Start by identifying your target demographic and designing styles tailored specifically to them. Maintain a lean startup approach – minimize inventory by leveraging print-on-demand until you validate demand.
Promote your clothing line organically on social media. Run contests and use influencer marketing to raise awareness. List your products on handmade marketplaces like Etsy to tap into an existing base of buyers.
Reinvest revenue into improving your branding, website and product quality. Seek feedback from customers and adjust your designs based on real market trends. Collaborate with fashion bloggers to gain traction.
When you eventually transition into your clothing line full-time, you'll have built a solid brand identity and loyal following. But you can lay this foundation without taking high risks. With persistence and consistency, your entrepreneurial side hustle can flourish into a thriving business.
8. Start a Pet Sitting Business
For animal lovers, pet sitting and dog walking businesses can be an enjoyable and flexible side business idea to pursue along with a full-time job. With the rising number of pet dogs and cats in Indian households, there is huge demand for pet sitters especially in urban areas.
You can offer services like daily dog walking, pet taxi, overnight pet boarding, vet visits etc. Register on platforms like Petbacker and TrustedHouseSitters to get visibility. You can start with just yourself initially and later scale up by hiring other sitters.
Having credentials like pet first-aid training, certifications and insurance can boost your credibility. Focus on providing genuine care and building trust with pet parents. Offer occasional discounts or free first sessions to get started.
Pet sitting aligns well with those comfortable with animals and looking for a satisfying side business with minimal startup costs. You can easily fit in pet care duties during mornings, evenings or weekends without affecting your regular job.
Side Business Ideas in India with Low Investment
1. Become a Swing Trader
For those with an interest in the financial markets, swing trading can be pursued as a profitable online business along with a full-time job. Swing trading involves holding stocks or other securities for short periods – usually a few days to weeks – and profiting from price changes.
You can get started with opening a brokerage account and investing a small capital. Focus on studying technical analysis to identify trading opportunities for capturing short-term gains. Block some time before market open and during lunch break to analyze charts and execute trades.
Swing trading aligns well for individuals who enjoy analyzing financial data and have a high risk appetite. You can start small with a couple of hours a week while keeping your day job. Over time as you get consistent with trades and strategy, you can increase time and capital allocation to scale this side business. With discipline, swing trading has good potential for solid part-time earnings.
Also Read: 26 innovative ideas for business startups
2. Offer Freelance Content Writing Services
If you have strong writing skills, a great side hustle is to start a freelance writing business for companies and clients. This aligns well for those working full-time jobs related to marketing, journalism or communications. 
Also creating content for long-term helps you generate passive income. Check out 23 Passive income generating ideas which is ideal for people working full-time.
You can provide services like website content, blog posts, social media captions, email newsletters, ad copies etc. for businesses. Join freelancing platforms like FlexingIt, Fiverr, Upwork to find content writing gigs and build your profile.
Start taking on small writing projects on evenings or weekends without affecting your regular job. As you build experience and ratings, you can gradually increase dedicated time for more complex and high-paying content writing projects.
With the exponential growth of digital content, the demand for quality writers is high. So leverage your writing expertise to earn extra income through freelance content creation is a profitable side business idea.
3. Start a Home-Based Baking Business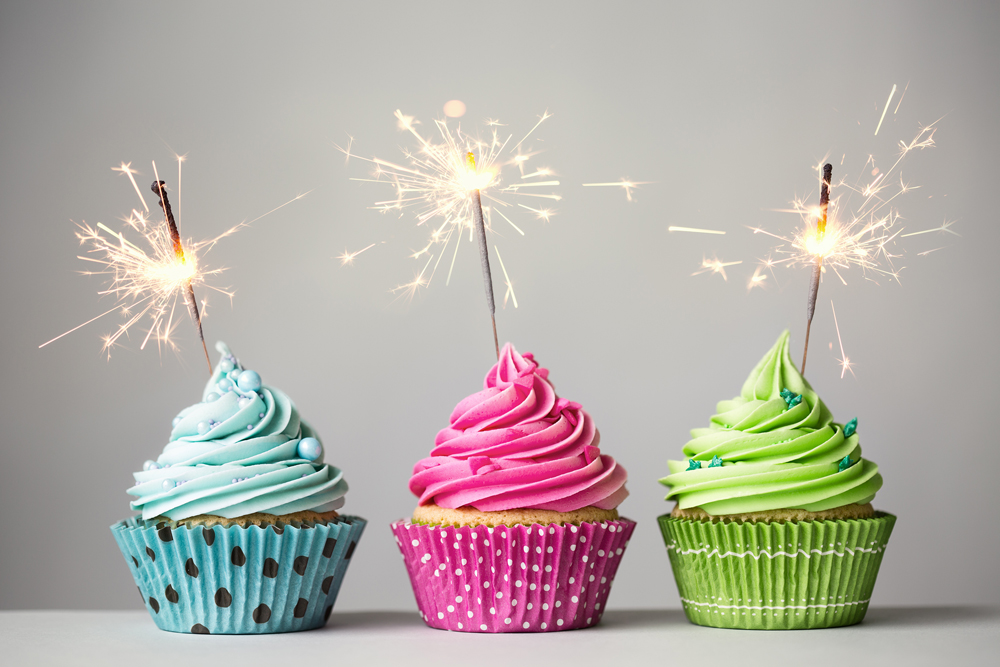 Baking cakes, cookies, savouries and other delicious treats from your home kitchen can be a great side hustle. You can start small by selling to family, friends and colleagues via word-of-mouth.
As you build your reputation, start listing your bakes on social media pages and online platforms like Snackible, LBB etc. Reach out to local cafes if they want to stock your bakes. Offer customised baking for birthdays, parties and corporate gifting.
Catering for events is also a lucrative avenue once you gain experience and want to scale up operations. You may need to obtain a food licence depending on local regulations. But overall this aligns well as a home-based side business for those passionate about baking.
With smart digital promotion and consistent quality, your home baking side hustle can gain a loyal customer base over time. And who doesn't love sharing delicious homemade treats!
4. Become a Child Life Coach
Helping children thrive is a gratifying endeavor. If you have experience working with kids, consider starting a child life coaching business on the side.
As a child coach, you can provide services like one-on-one coaching, group workshops, online programs etc. to help children develop important life skills. Build expertise in areas like positive thinking, self-confidence, managing emotions, mindfulness, study habits, preparing for exams and more.
Start by getting certified as a child coach or child life consultant. Reach parents through social media, parenting groups and school networks. Offer free introductory sessions and run contests to gain initial clients. Provide personalized coaching tailored to each child's needs.
This makes for a flexible side business for educators, counselors or parents passionate about nurturing children. You can start slow by taking sessions on weekends and gradually grow your coaching practice over time. With a customized approach, a child life coaching business can positively impact many young lives.
5. Start a Senior Care Business
With an aging population, a senior care business can be a meaningful and profitable side hustle to pursue. You can provide non-medical care services to seniors such as companionship, transportation, meal prep, light housekeeping, shopping trips, personal care and more.
Start by getting certified as a geriatric care manager if required in your state. Reach out to local retirement communities and senior centers to offer services. Create a website and distribute fliers to advertise your business in the neighborhood. Offer discounts initially to acquire customers.
Senior care aligns well for compassionate individuals with healthcare or caregiving experience. You can take on a few clients on evenings and weekends without affecting your regular job. Over time as you build a reputation, you can grow your client base through referrals. With the right skills and commitment, a senior care business can be a rewarding side hustle that makes a difference.
6. Buy and Sell Domain Names
Domain names are hot digital real estate. It is a lucrative tech startup idea that you can launch if you have a knack for finding valuable domain names.
The process involves researching trending keywords, upcoming startups, new products etc. to find catchy and relevant domain names that could be in demand. Once you identify good prospects, check domain name availability and register suitable options.
You can then resell these domain names through popular domain marketplaces like Sedo, Afternic or Flippa to interested buyers like startups, businesses and investors. With some experience, you'll get better at valuing domains and negotiating deals.
Domain name flipping requires minimal upfront investment but a good understanding of online trends and business names. This makes it an attractive online side business for those comfortable researching target keywords and analysing domain name opportunities.
Start Your Side Business Today
If you have been contemplating starting a side business, now is the time to take action. Follow these steps to go from idea to execution:
Take stock of your skills, interests and availability outside of your day job. This will help narrow down viable business ideas.

Thoroughly research potential business opportunities and markets before committing. Validate there is demand for what you plan to offer.

Start small and test out your ideas before scaling up operations. This allows tweaking the concept without major risks.

Set targets and schedule time in a way that your side business does not affect productivity at your full-time job. Maintain strong work-life balance.

Have patience and focus on long-term goals rather than quick profits. Building a successful side business takes time.
With proper planning, commitment and hard work, you can turn your side hustle into a flourishing business. Do your due diligence, start lean and put in the hours – the reward will be well worth it.
Balancing Full-Time Job with Side Business
Pursuing a side business along with a full-time job requires cleverly balancing your time. Follow these tips to avoid burnout:
Outsource Tasks
Outsource tasks like social media, web design, accounting where possible to save time.
Schedule Outside Working Hours
Be disciplined in scheduling business activities outside of work hours and days. Set limits and stick to them.
Batch Similar Tasks
Batch similar tasks like content creation, order processing, admin work together to work more efficiently.
Leverage Flexibility
Leverage the flexibility of being your own boss. Block off time as needed for business during mornings, evenings, weekends, holidays.
Utilize Small Pockets of Time
Take advantage of commute time or pockets of time during the day to catch up on side business activities.
With proper planning and boundaries, you can grow your side hustle steadily while still enjoying personal time. Be realistic on what you can handle, ask for help when needed and don't let your business overtake your life.
Choosing the Right Side Business Ideas With Job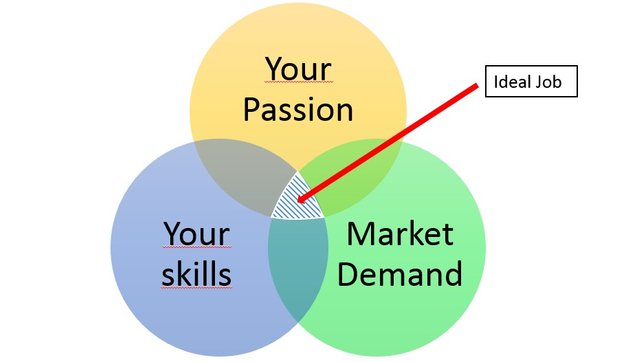 If you have been looking for side business ideas for a long time, but not sure which one to start with, then this is something to ponder about.
You have to realize that if you select a niche you are only dating that niche. You are not getting married to that niche. The most important thing is to choose a niche and get started instead of thinking about a niche forever and never starting anything.                       
        ~~~ Digital Deepak
So decide to get started and utilize this business idea framework to select the right niche for your side business.
The startup idea that you select should be a combination of passion, talents and market opportunity.
PASSION
Think about what you are naturally interested in. Is it health, wealth, relationship advice or some hobby? What do you spend time reading and learning about. Just start a side business in that niche. You can always change course later.
Talents'
Just having passion for a market idea is not enough. If you are certified or talented in the niche besides having a passion for it, your chances of success are higher. For example, a psychologist with a passion for helping people has a better chance of success if he/she is a qualified therapist.
Market Opportunity
Last but not the least, identify the gaps and opportunities in the particular niche you have selected. How can you offer value for your target audience through your product/service? 
What is your unique value proposition?
Is the competition very high or can you create a niche offering that has real market value. Evaluating this is key to the success of your business idea,
So, once you have the right passion, skills and market opportunity for a small business idea, be rest assured that hard work and the right efforts can help you launch a profitable business and scale it to great heights.
More Resources – Starting a Side Business Idea With Job 
The Ideal Bank Account for Side Hustles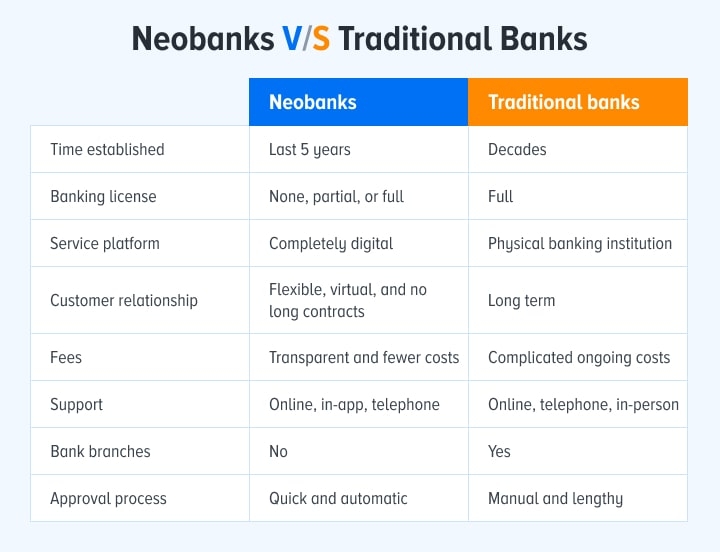 Traditional banks usually cater to the needs of a large audience and they mainly derive their profits from big corporates and high net worth individuals. A neobank on the other hand, is a completely online bank and caters to the needs of freelancers and startups. As there are no physical locations for these banks, you also get very less transaction and processing fees.
Start a bank account for your startup with one of these neobanks. The most famous neobanks in India are Jupiter Neobank, FI money Neobank and OPEN Neobank services. These neobanks have several features that cater to the specialised needs of startups and freelancers. 
FEATURES OF A NEOBANK ACCOUNT
Low or no monthly fees

– Avoid fees that eat into your capital. Many neobanks offer free business accounts.

Remote account opening

– Open an account quickly online without visiting a branch.

Integrations with accounting software

– Connect to platforms like QuickBooks for ease of financial management.

Support for multiple users

– Give account access to co-founders or employees.

Invoice generation and tracking

– Create, send and track invoices from the account itself.

Expense management features

– Track business spending and simplify expense reporting.

Virtual debit cards

– Generate one-time use cards for online purchases to better control spending.

Easy transfers

– Seamlessly move money between business and personal accounts.

Robust mobile app

– Manage everything from payments to payroll on-the-go.

Security features

like two-factor authentication to protect your capital.
The right neobank account can provide immense convenience and efficiency for your budding business venture.
How much tax will I pay on my side business?
Here are some key financial facts to be aware of when starting a side business idea with job.
GST registration is mandatory if turnover exceeds Rs 20 lakhs (Rs 10 lakhs in some states).

You may need to register for a GSTIN even if turnover is lower to claim input tax credits.

All income from your side business is taxable under the head 'Profits and Gains from Business or Profession'.

You can register your side business and pay taxes under the Presumptive Taxation Scheme if turnover is under Rs 2 crores. This offers to pay tax at 6-8% of turnover without detailed records.

If turnover is above Rs 2 crores, you need to maintain proper books of accounts and get accounts audited if turnover exceeds Rs 1 crore.

Your side business income will be taxed at slab rates applicable as per your total income tax bracket – 5%, 20% or 30%.

You need to pay advance tax quarterly on side business income to avoid interest penalties.

You can claim deductions on legitimate business expenses like inventory, rent, salaries, interest costs etc under section 37 of the Income Tax Act.

Keeping records of income and expenses is crucial for accurate tax filing and reporting
Conclusion
Pursuing a side hustle alongside your regular 9-to-5 job can be incredibly rewarding. The extra income, freedom to expand your skills, and potential to turn your passion into a full-time business make starting a side hustle while employed worthwhile.
However, careful planning is crucial – assess your skills, research ideas, validate demand, and evaluate costs realistically. Outsource tasks when possible and schedule business activities strategically to maintain work-life balance. Leverage tools and apps to maximise efficiency.
With meticulous organisation, outsourcing help, and cutting out time-wasters, you can steadily grow your side business without burning out. Be patient, start lean, and reinvest profits to build momentum. Pace yourself for the long game.
Don't let fear of the unknown hold you back. Take that first step – who knows where your side hustle could take you. The satisfaction of building something that's yours alongside the security of a paycheck can be incredibly empowering.
You have more knowledge and skills than you realize. Avoid analysis paralysis, test ideas quickly and stay flexible. With consistent effort over time, your side hustle could become a thriving full-time business. Believe in yourself and get started today!
Also Read: Other Blogs on Business Ideas